QUATRO Series
"Plug-n-play" PA system suited for a wide range of sound reinforcement environments including musicians, DJs, and Clubs sound applications
Series Highlights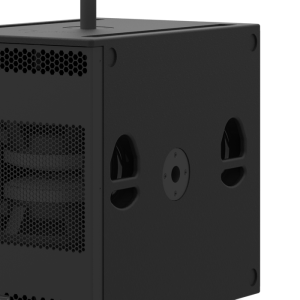 Active PA system, powerful Class D & DSP
QUATRO is the newest member of the MOOSE sound active systems, combining the sound quality and reliability with the latest class D amplifier technology.
The rugged and compact bandpass subwoofer made from 18mm birch plywood houses two 12" high performance European transducers, 4" voice coil, ideally suited for very high loading cabinets such as this bandpass configuration and designed to ensure maximum strength, smooth response and symmetric large signal behavior across the whole working range.
Each coaxial Q206 enclosure is loaded with 6.5" (2in voice coil) + 6.5" coaxial (2/1in voice coil) European transducers, resulting in an extremely linear motor assembly that provides a smooth response within its intended
frequency range and maximum reliability under high mechanical stress.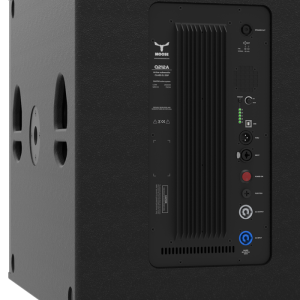 Class D amp prepared for universal mains 85-264Vac
Powerful class D amplifier 2500W + 700W rms combined with a DSP
According to different environments and music styles there is a programmable DSP for real time operation and di erent parameters can be individually adjusted by software that also allows the storage of presets that can be elected at any time on the rear panel. The class D amplifier features various electronic protections as over current and short circuit protection, thermal protection, DC output protection and HF protection (amplifi er) to guarantee the use of the speaker system in perfect sound and safe operation.
To increase fl exibility, the Q206 has 2x M6 thread inserts to allow its fixed installation using the wall mount metal frame available. At the same time, the Q212A subwoofer is also prepared for vertical and horizontal operation position,